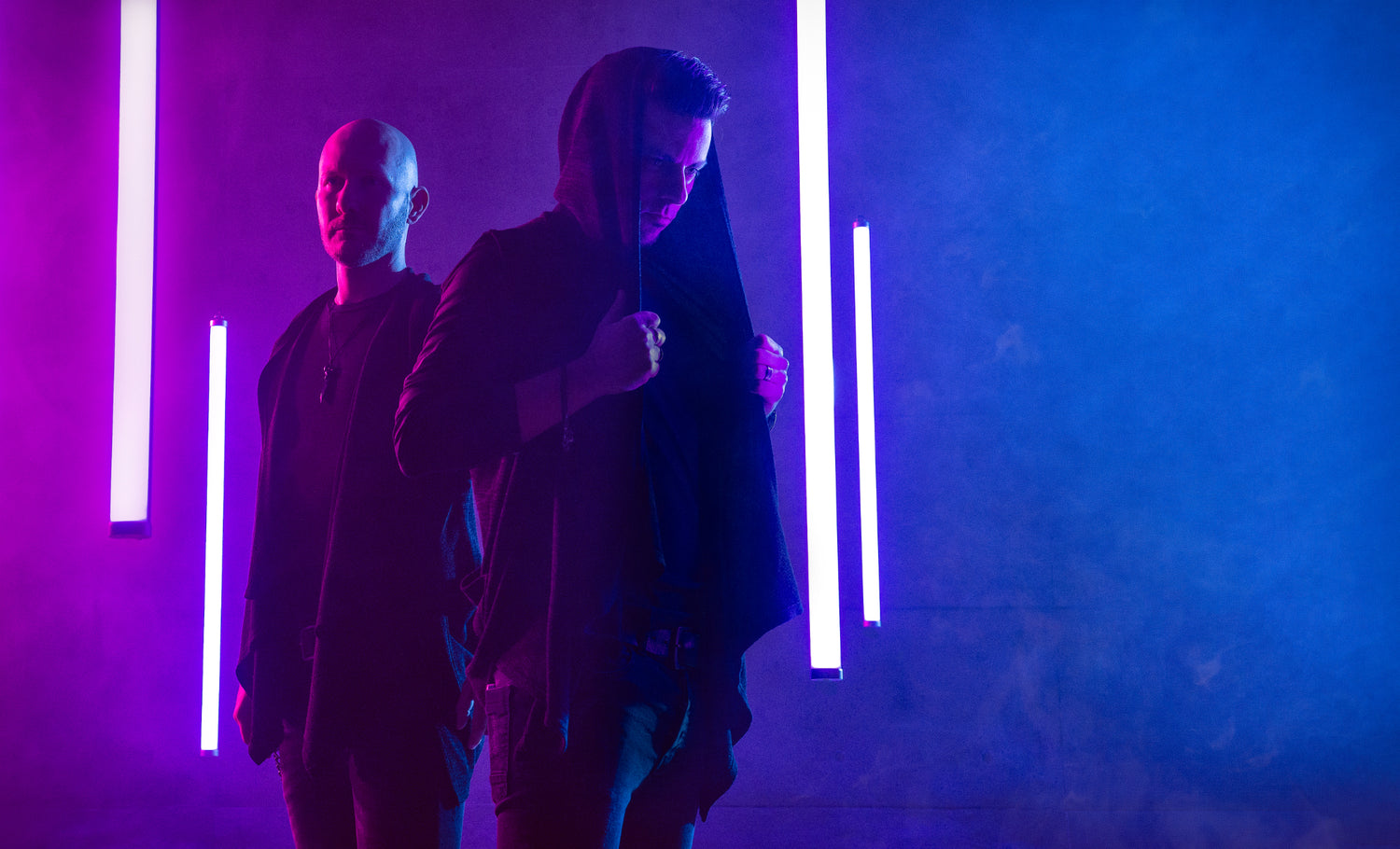 Our Story
The official story of Nighted - black metal with 70s-era atmosphere

Does Black Metal mix with Darkwave, 70s-era synth sounds à la Blade Runner and Jean- Michel Jarre? That's the question Ivo Henzi (guitars — ex-Eluveitie, Cellar Darling, Forest Of Fog) and Marc Petralito (keys) asked themselves in a late and misty summer night during the enforced isolation of lockdown in 2020.

The resulting proof-of-concept is Absence: an introspective journey rising from the soul's abysses to the universe's endless expanses, where fierce and aggressive sounds meet anthemic, epic soundscapes. Guitar riffs rooted in modern black metal meet analogue synthesizers and Hammond organ evoking the sound of the 70s and 80s, creating a unique and compelling take on extreme music.